Guinness World Record in Coding!
An Hour of Code Activity
Join us in an attempt to break the Guinness World Record for "Most Users to Take an Online Computer Programming Lesson Within 24 Hours"
Who?
Students aged 17 and younger are invited to participate. A parent or legal guardian must register their student by 11:59pm on Monday, December 7 for their student's hard work to count toward the world record!
Registration is free and takes less than 1 minute to complete. Be sure to enter technovation@cadl.org in the "Teacher's Email Address" field!
What?
Students will need to complete a (minimum) 30-minute online JavaScript lesson. We will host a synchronous Zoom session to guide participants through the lesson at 4pm on Friday, December 11th. We invite you to join us at the following link!

https://msu.zoom.us/j/98146861857
Meeting ID: 981 4686 1857
Passcode: GoGreen!
If you cannot join us on Zoom, you can still help set the record by completing the lesson asynchronously anytime after 8 am on Saturday, December 11 and before 8 am on Sunday, December 12 (provided that you registered in time).
Week 6
Finishing Strong
We've got a number of important announcements this week, so we're putting them first—but be sure to keep scrolling for a full recap of our 11/21 meeting!
Final Meeting

Saturday (11/21) was our final Technovation meeting of the year. There is no meeting on Saturday, 11/28, or on future Saturdays in 2020.

Parent Survey

We need your feedback to make Technovation the best it can be. It shouldn't take more than 5 minutes—fill out the parent post-survey here!

Certificates

Keep an eye on your mailbox over the coming weeks for a surprise from Technovation! If your student attended at least 4/6 meetings, we will be mailing a certificate of completion to the address submitted on the Technovation registration form.

Guinness World Record Attempt

Join us to break a coding world record! On Friday, 12/11 from 4-5p, we will be hosting a virtual workshop to help the MI Accelerate CS initiative break the Guinness World Record for "Most Users To Take An Online Computer Program Lesson Within 24 Hours." More information can be found here—we will send a reminder and Zoom link to all Technovation participants as the event approaches! If you are interested, be sure to register at the link above by 11:59p on Monday, 12/7.

Spartan Girls Who Code*

SGWC, an outreach program organized by MSU Women in Engineering and the Department of Computer Science, will kick off on January 23, 2021 and run for 10 weeks through 3/27. Like Technovation, SGWC will be fully virtual, hosted on Zoom from 10a-12p on Saturday mornings. For more information and to register your interest for the Spring 2021 program, follow this link.
We've come a long way from Week 1: just six weeks ago, we could only guess what loops, functions, variables and user input were all about. In fact, we'd still be shaky on our definition of a computer program! We didn't yet fully understand the difference between writing code and running code—now, the distinction is obvious.
That said, the journey is far more important than the final destination. Team Technovation has had a blast along the way, and we hope your students have, too. From our perspective, completing exercises and covering new content isn't nearly as important as having fun and cultivating curiosity—there's plenty of time to learn the technical details later on.
It only takes a spark of passion to ignite a future in computing, and we hope we've provided that spark.
To spark conversation at our final session, we opened with another set of (not-so) serious questions. If you're looking for a fun Thanksgiving dinner debate, they're sure to get folks talking!
Would you rather fight 100 duck-sized horses, or 1 horse-sized duck?
Would you rather randomly turn into a frog for a day once each month, or randomly turn into a bird for a day once each week?
Our weekly icebreaking meme compilation was a hit, as always—we're looking forward to Thanksgiving!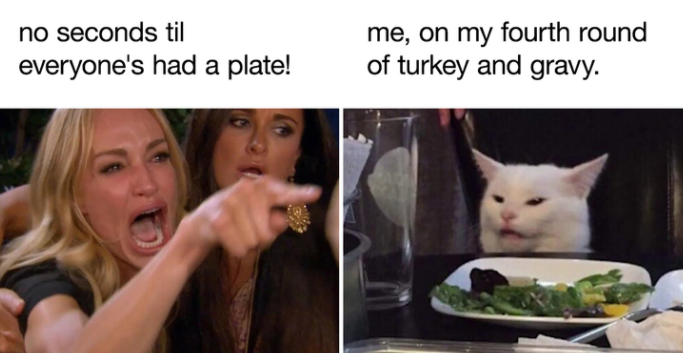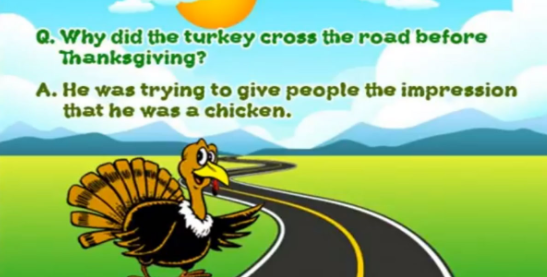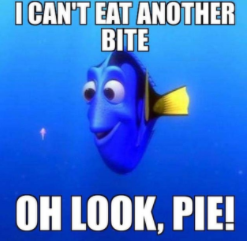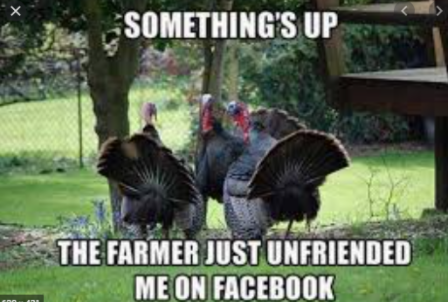 Switching up our usual routine, we dove into code immediately after our icebreaker. Students reviewed all they've learned over the course of Technovation in breakout rooms and combined loops, functions, variables and user input to code their own creations at this week's session, moving beyond scripted exercises to realize their own vision. We especially loved Anisha and Haresh's drawings—thanks for sharing them with us!
Anisha and Haresh: keep an eye on your mail for a surprise from the Technovation Team in recognition of your hard work!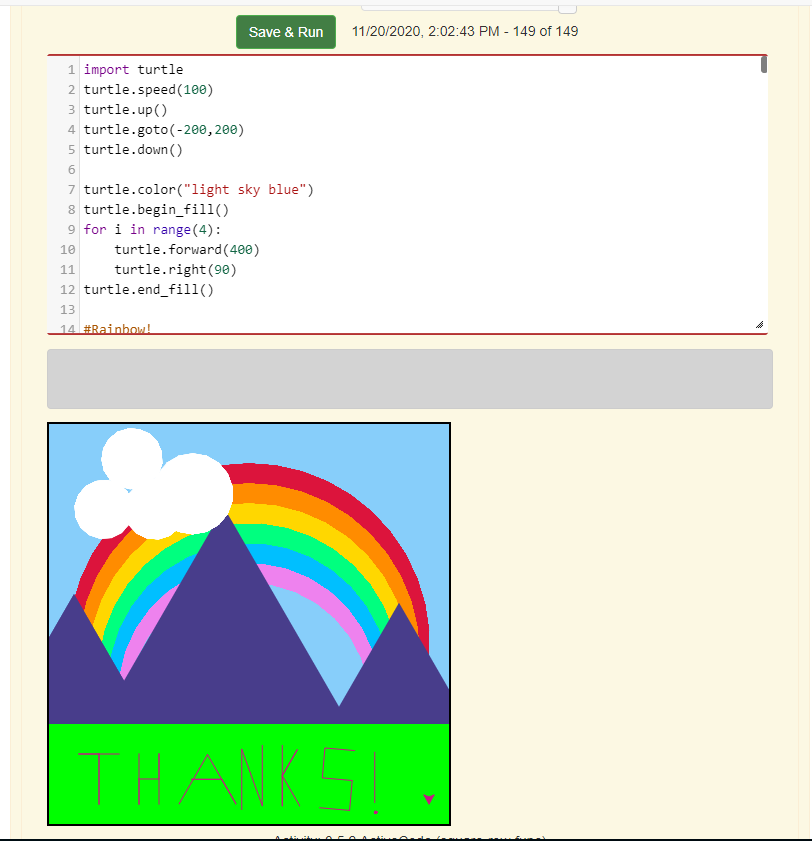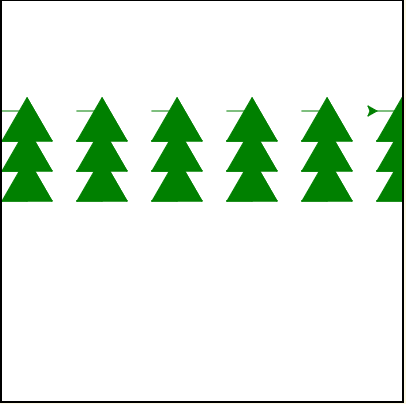 This week's spotlight followed our coding session, and featured our mentors—each shared their personal story with computer science, including how they first decided to study computer science, what they enjoy about the field, what projects they've made with code, and what advice they have to students interested in pursuing a future in STEM. They also shared a number of resources students can use to continue their journey in computing—check out the slides below! Also, be sure to check out our resources page right here on the Technovation website.
To end the Fall 2020 session on a high note, we played a friendly round of Technovation trivia on Kahoot, answering questions about Python, spotlights, mentors, and computer science in general. Our champions were Aadarshini, Nysha and Raquel, though the competition was intense—there were a number of close runners-up! If you'd like to challenge one of your friends to a game of Technovation trivia, you can access the Kahoot at this link.
Aadarshini, Nysha and Raquel: keep an eye on your mail for a surprise from the Technovation Team in recognition of your Kahoot skills!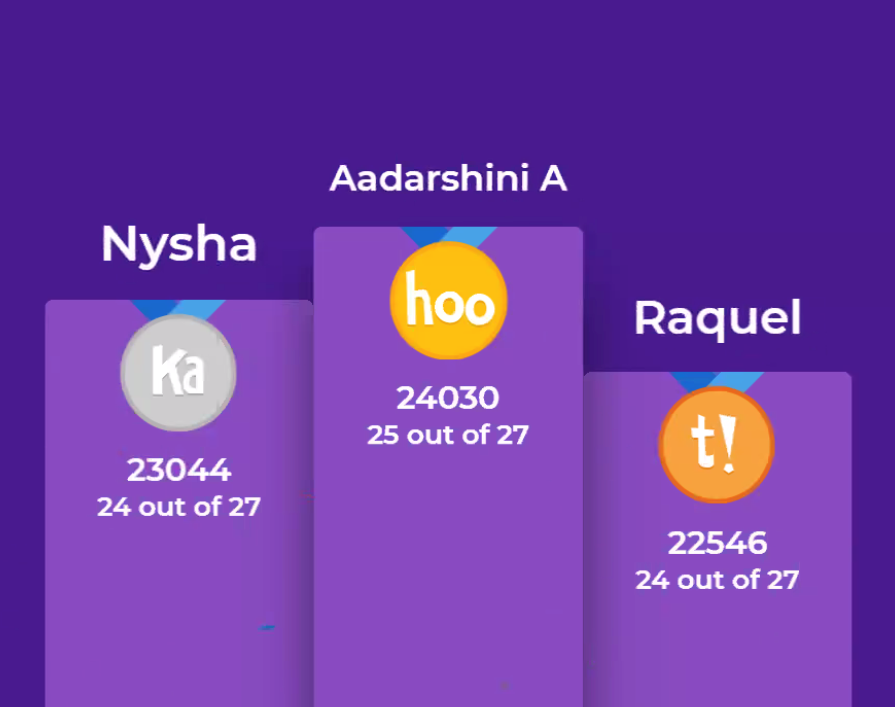 That's all for the fall, Technovators—it's been a pleasure working with each and every one of you, and we hope you've had as much fun as we have. From the bottom of our hearts, we thank you for bearing with us through the first-ever virtual Technovation—your enthusiasm, energy, and smiles are the reason we love to do what we do. We've found joy in the community that Technovation has brought during these trying times, and with solace in the normalcy it has restored. Before we know it, we'll be back in person—but in the meantime, we're glad we were able to make the most of the circumstances.
Have a happy, healthy, and safe holiday season!
–The Technovation Team
* In achieving its goals, Spartan Girls Who Code does not unlawfully discriminate. All events and programs are open to students of all genders.
Week 5
Learning to Listen
Turtles can't talk—but they can listen!
Indeed, turtles can hear music in real life, just as our Python Turtle can "listen" for user input and make decisions accordingly. Pretty neat, eh?
This week, students harnessed the power of user input to tell their turtle how to draw certain parts of their picture on-the-fly!
Before we dive into a full recap of the 11/14 meeting, a few notes:
Office Hours

We will be hosting office hours on Thursday (11/19) from 4p-5p and Friday (11/20) from 4p-5p—we encourage you to join if you'd like to dive deeper or just talk about code! Office hours will be hosted at https://msu.zoom.us/j/98146861857 with passcode "GoGreen!" (no quotes).

Technovation Showcase

In order to celebrate our students' hard work, we invite you to email us (technovation@cadl.org) a screenshot of your student's favorite Python Turtle creation from the fall. Submissions will be showcased this Saturday!

Final Meeting

Believe it or not, Saturday (11/21) will be our final meeting! Join us at https://msu.zoom.us/j/98146861857 with passcode "GoGreen!" anytime after 9:50a. We will conclude at 12p.
As usual, our (not-so) serious icebreaker questions spurred quite the conversation this week:
Would you rather have an elephant-sized hamster or a hamster-sized elephant?
Would you rather be able to swim without needing to hold your breath or fly?
An elephant-sized hamster sounds a bit terrifying, while a hamster-sized elephant sounds adorable—but we agreed that density matters! Does the weight of each scale with the size? Swimming without needing air and flying each bring a unique upside—in this case, we agreed speed matters! How fast can we swim or fly?
While engaging in this debate, students found gifs, memes and other images to describe their experience with virtual learning. It's a struggle, but at least we can all laugh about it!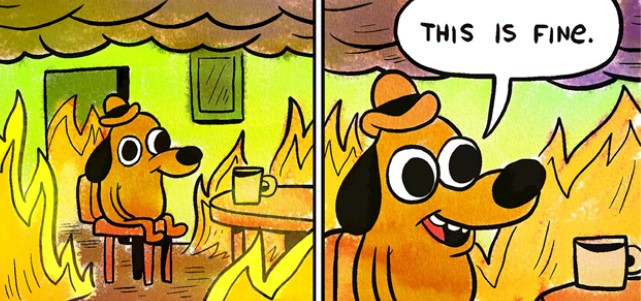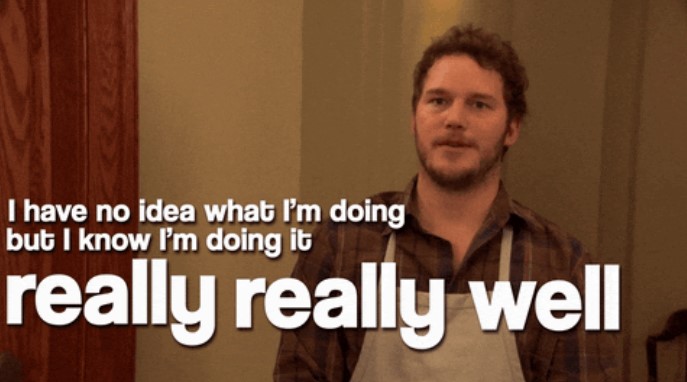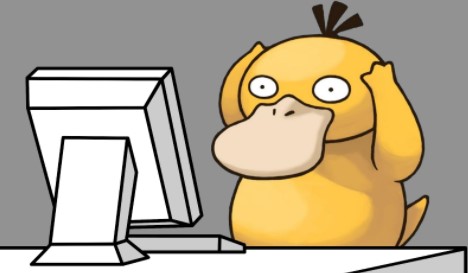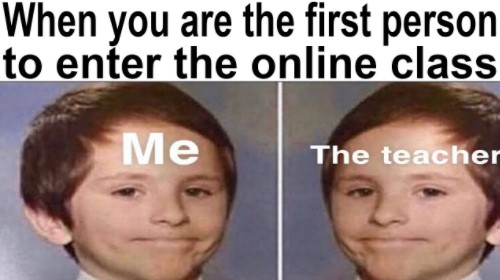 Students getting creative to describe their experience with virtual learning.
Our weekly spotlights aim to showcase all that's possible in the world of computer science, and typically spur discussion by way of a video feature or guest speaker. This week's spotlight was a bit different—rather than hear about what's possible with computer science, students had the opportunity to see what's possible themselves.
Students explored the broad array of demos, widgets and apps featured on the Experiments with Google site, sharing their favorite links with the group and joining together to try out various multiplayer experiments. A few favorites included the Shared Piano, the Quick, Draw! experiment, the Art Coloring Book, and the Draw to Art experiment. Ask your student to show you how each experiment works, and how computer science connects to art and music!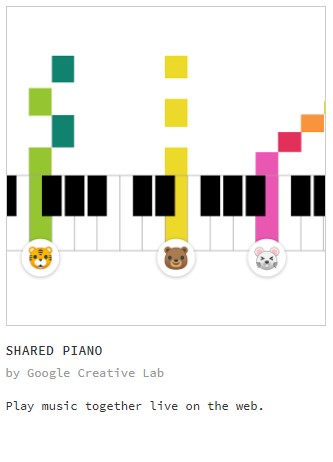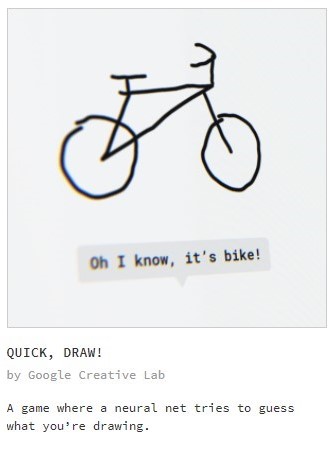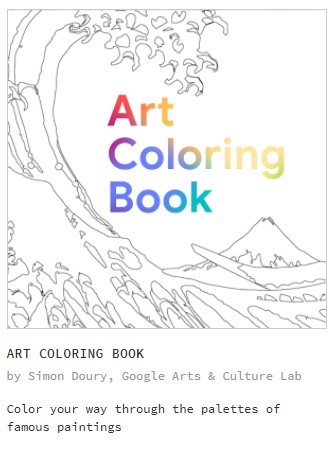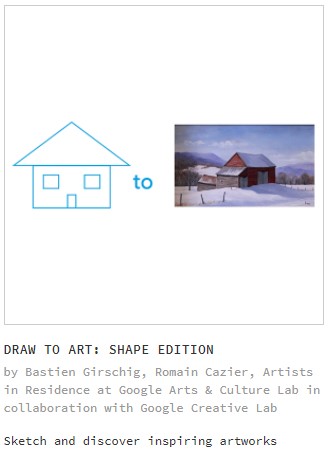 Student favorites from Experiments with Google.
Motivated by these experiments to make our own art with code, we dove back into our exploration of Python Turtle in breakout rooms for the rest of the meeting. Some groups reviewed loops and functions, while others moved on to learn how to tie user input into their programs to create more sophisticated drawings.
If you're reading this newsletter in an email client or web browser, you've used user input—the very action of typing a URL into a browser or clicking on an email to open it involves user input! Could you imagine if your computer didn't listen to you, and instead opened a random URL or email?
In Python Turtle, we can leverage user input to specify colors, shapes, and sizes on-the-fly: for example, we might ask a user what their favorite color is, then save that information and draw a square in their favorite color. Ask your student how they could use user input to customize this week's drawings, shown below!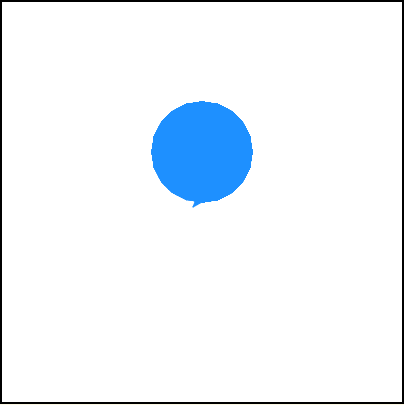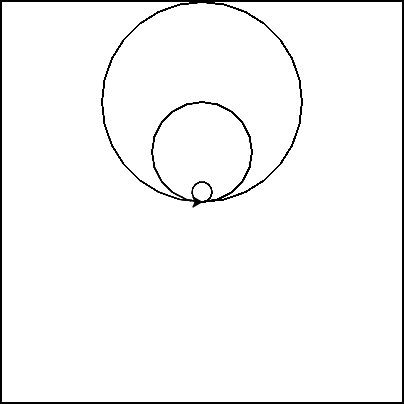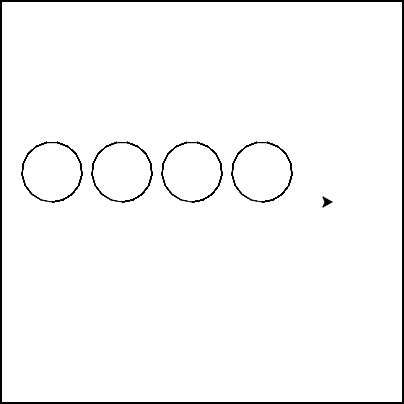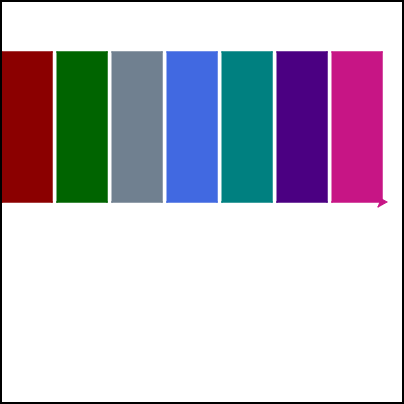 How might user input allow us to customize the colors, shapes, and sizes in these drawings?
Next week, we'll wrap up with a review of loops, functions and user input, tackling a few coding challenges and facing off in a friendly trivia competition.
It's crazy to think we're down to our final week of Technovation—as the cliché goes, time flies when you're having fun.
We'll see you Saturday, Technovators!
–The Technovation Team