Week 7
Cleared For Takeoff
Lights? On. Brakes? Released. Throttle? Forward. Liftoff? Complete.
Our students jumped into their final projects on Saturday, unleashing their creativity in full force through the curves and contours drawn by our favorite Python-powered mascot, Tracy the Turtle. Building upon the final project blueprints laid at last Saturday's meeting, students wasted no time getting to work! As soon as they'd been cleared for takeoff, our students tilted their wings back and took flight, trusting that their curiosity would keep them afloat. Indeed, it did—the only time students came back down to Earth was at the end of our meeting!
Before we dive into a full recap of our meeting, we've got a few key announcements to share.
Announcements
1. Bonus Hour

We'll be hosting our final Bonus Hour this Thursday from 7-8p ET, and invite all Technovation participants to join us. At least two Technovation mentors will be available on Zoom during the bonus hour to help with final projects, or to talk about computer science in general! Join us at the link below:

2. Curriculum Check-In

This coming Saturday marks Week 8—our final week of the fall! We'll be dedicating the meeting to a final project wrap-up and presentation, in addition to a guest spotlight and certificate of completion ceremony. Let's finish strong!

3. Looking Ahead

We'll see you again this Saturday, 11/20 at 10a ET for our final Technovation meeting of the fall! Zoom links will be the same as those used last week—we will send them out again on Saturday morning if you've lost them.

4. Questions?

As always, please reach out with any questions / concerns / ideas / feedback to info@spartangwc.org.
Meeting Recap
This week's icebreaker featured a hybrid scavenger hunt—physical in the sense that students sought physical objects—but virtual in the sense that we all remained on Zoom, of course! 2D, webcam-filtered coffee mug? Check. 2D, webcam-filtered envelope? Check. 2D, webcam-filtered pencil? Check!
A handful of students turned on their cameras for the first time of the fall when showing their scavenger hunt finds, and our mentors appreciated the opportunity to match faces with names in our world of black boxes! We hope to see more of our students (who are comfortable) on camera next week during our final celebration; it's a joy to see everyone smile!
This week's icebreaker might not've been a true treasure hunt—but we thought our hybrid scavenger hunt was just as fun!
After our scavenger hunt, we had the privilege to hear from Mark Roberts for a live spotlight. Mark, an Application Security Evangelist at Ford and self-proclaimed "scary cybersecurity guy," brought his energetic presence through the screen and shared the story of his trajectory from a background in biology to a successful career spanning computer science, technology, and cybersecurity. Mark shared his number-one piece of security advice—to avoid reusing passwords—and shared higher-level takeaways from his years of experience leading security training programs. Mark reminded us that we're all human, prone to making mistakes—but that proper safeguards against those mistakes can make all the difference!
As usual, our students followed-up on Mark's spotlight with an avalanche of great questions, spurring a lively discussion and sense of energy that persisted long after Mark signed off. Join us in thanking Mark for generously sharing his Saturday morning with our students.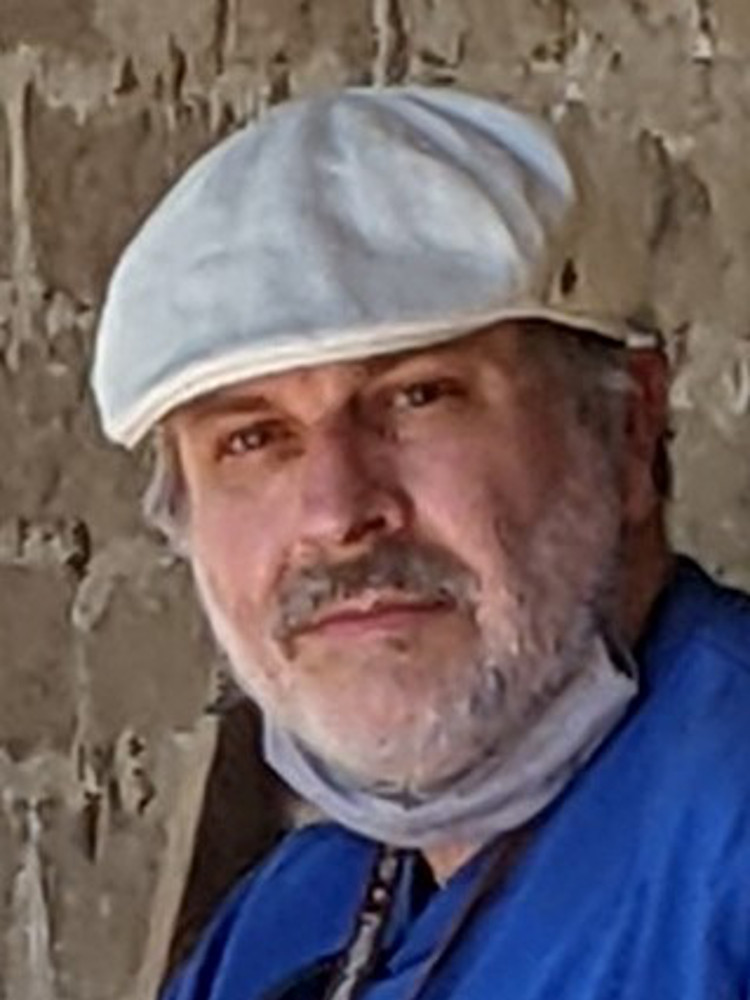 Mark Roberts, Application Security Evangelist at Ford, stopped by last Saturday's meeting as a live guest spotlight!
The remainder of Saturday's meeting was reserved for final project work time. Aside from a brief set of 2 mentor : 1 student check-ins to answer questions, address concerns, discuss new ideas and troubleshoot bugs, mentors left students with clear airspace to continue implementing their final projects. We're happy to report that every student hit cruising altitude—every student's takeoff was successful!
Our students' final projects reached a smooth cruising altitude this week!
Next Saturday, students will have 30 minutes to request clearance for landing and wrap up their final projects. Thereafter, students will taxi their project to the gate for display to their peers in an open Google Slides Gallery! Within the gallery, students will have the opportunity to leave compliments on one anothers' projects and draw inspiration for future creations. Outside of the gallery, we'll be hosting Dr. Marwa Farag from Ford as our final spotlight speaker, and concluding the session with a certificate of completion ceremony. Let's finish strong!
Advisor Spotlight
Technovation is led, organized, and run by MSU students under the guidance of faculty advisors from MSU and Ford. This week, we'd like to introduce our faculty advisors Dr. Marilyn Wulfekuhler and Dr. Parisa Kordjamshidi!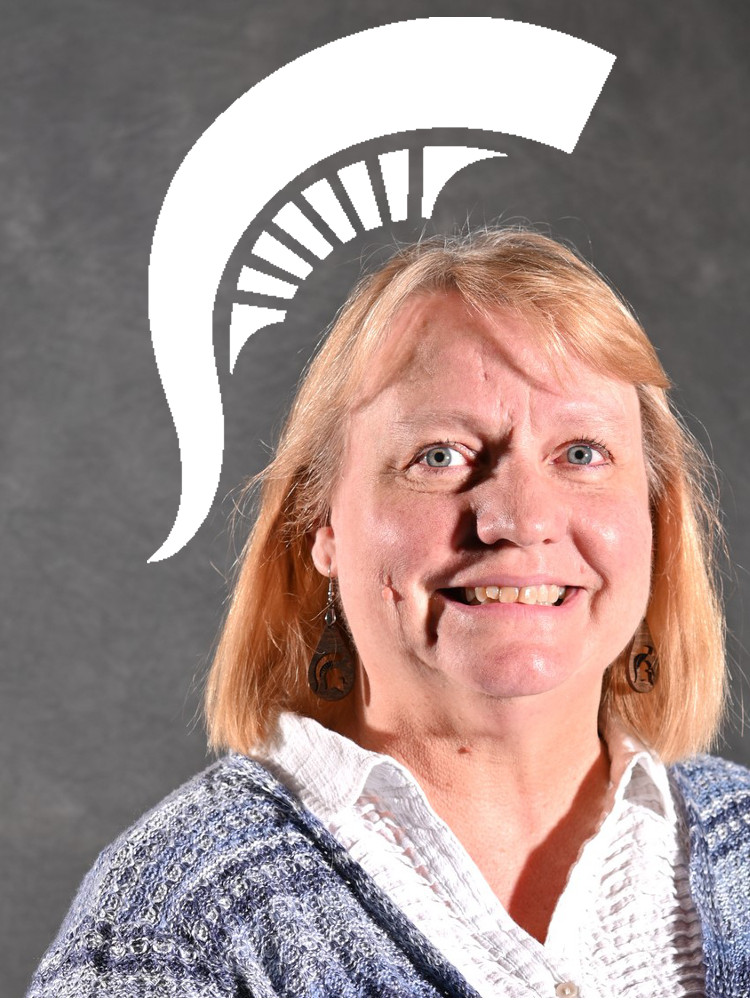 Dr. Marilyn Wulfekuhler (Detroit Advisor)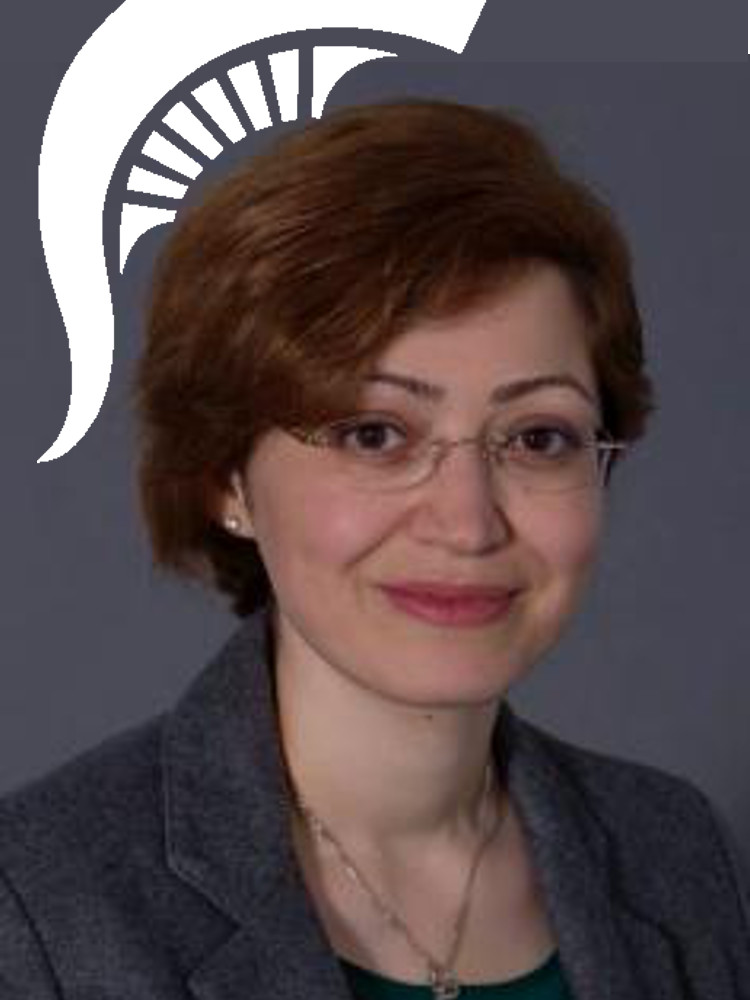 Dr. Parisa Kordjamshidi (Lansing Advisor)
What did you study?
I received my BS in Computer Science from the University of Iowa; my MS in Computer Science from Tulane University; and my PhD in Computer Science from Michigan State University.
How did you become interested in computer science?
Watching Star Trek reruns as a kid, I wanted to be like Mr. Spock!
What's something cool you've done with computer science?
I wrote code to collect and process head and neck accelerations of humans and human analogs (crash dummies) for impact injury experiments at a Navy research lab.
What are you hoping to do with computer science in the future?
One of my goals is to make an old Big Mouth Billy Bass novelty item into an Alexa response device so that when you ask Alexa something, Billy Bass answers!
What advice do you have for our students?
Don't be afraid to experiment, and don't be afraid to make mistakes—just try it and see what happens.
What did you study?
I earned my PhD in Computer Science from KULeuven, Leuven, Belgium; my MSc of Computer Engineering from University of Tarbiat Modares, Tehran, Iran; and my BSc of Computer Engineering from University of Isfahan, Isfahan, Iran. I also completed a post-doc at the University of Illinois at Urbana-Champaign.
How did you become interested in computer science?
In my last year of high school, after I attended Computer Olympiads at the national level!
What's something cool you've done with computer science?
There have been many times—I have enjoyed coding in all stages of my study. Coding has been a part of my daily life for many years. In terms of outcome, the most exciting time has been when I coded machine learning models and algorithms that can extract meaning from natural language text during my PhD research.
What are you hoping to do with computer science in the future?
I am very excited about an ongoing project in my team about developing a Python library for machine learning that potentially can help experts outside computer science to design intelligent models for problem solving.
What advice do you have for our students?
Listen, learn and gain knowledge and seek advice from your resources, knowledgeable people around you to carefully set your goals, then work hard and be stubborn in reaching your goals. In this way you can minimize the influence of discouraging biases and cheap roamers around you and be successful!
Stay warm through our lake-effect snow, Technovators—we'll see you Saturday for Week 8!
-The Technovation Team